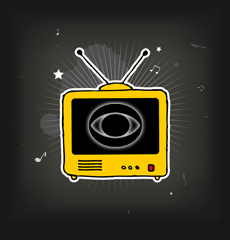 The Big Brother is a reality TV show in which a group of people live together in one big house, isolated completely from the world outside and constantly being watch by numerous cameras following each and everything they do 24/7. The TV show period is about three months in which the participants are trying to avoid evictions from the big brother house on their way to win a cash prize.
The first Big Brother house show was broadcasted in the Netherland in the year of 1999 on the Veronica TV channel. At the following year for this broadcast is was picked by various other countries as Argentina, Brazil, USA, UK, Spain and more, making this show a worldwide sensation. Since the broadcast of the first show it was broadcasted in almost 70 countries around the globe. Although each country made her own adaptations to the Big Brother format, the general concept of "housemates" (Or "houseguests") confined to a house and being recorded by cameras and microphones has stayed the same.

Big Brother Titles from Around the World – Aus /… by bbaus7
At the end of the Big Brother house game, after all the other housemates has been evicted, the last housemate remaining is declared as the winner of the Big Brother house and wins a prize which includes often a large amount of cash, a car, a house or a vacation.
The Big Brother house allows us to peek into the private lives of the housemates and provides us with unforgettable scenes from the participating housemates. In this site we will try to provide you the Funniest, Sexy, Scary, and Emotional Big Brother scenes from the Big Brother houses around the world.
If you would like to share your favorite scene please contact us at the Recommend a Scene section.